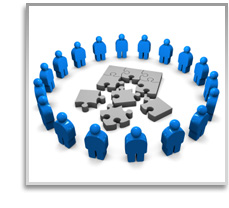 Founded in 2000 Alvin International is located in Aligarh, we control the product quality strictly and
constantly produce various hardware accessories and specialized in producing shoe buckles, shoe fitting, bag buckles, bag fittings, brass wire kadi, sanddery fitting, shoe chain, monogram ring and belt buckles.

We have high precision. high quality, excellent technique, complete variety, automatic production and elegant design, with quick delivery, good service and competitive price, our company assure you to be your good partner. Our products will add value and luster to your products. Our cooperation will surely bring higher prestige and more benefits to you. We are committed to work for you and 'To extend your market is our sincere hope'

Alvin International integrates development, design, manufacture and sale together with advanced equipment and rich production technology and experience. Our experience, services and capabilities ensure us the leading position among our competitors.

Base on the principle of "quality first and reputation priority", we hope to cooperate with both new and old clients for achieving a brighter future.

We are one of the pioneer manufacturer of all kinds of buckles and related products in the field. With the hard working of our highly skilled personnel, we have an aim to supply higher quality than demanded. Therefore, we can provide any kinds of products according to customer special needs. As a professional manufacturer in this field for more than ten years, what we can convince our customers are specialist and excellent quality. Our goal is not just to meet our customer requirements but to exceed them. Our experience, services and capabilities ensure us the leading position among our competitors.

We are committed to provide excellent services, quality, competitive price to our clients. To meet the complete client satisfaction, we have researched and manufactured different types of buckles, as well as related category through the years.

We faithfully hope to cooperate and develop with you. Please feel free to contact us for further information.